Tineco Milestone
2019
In 2019, Tineco is a rising vacuum cleaner brand in China.
2020
Mazuta Group had the opportunity to become Tineco distributors since March 2020. At the launch of Tineco, we sell SOLD out Tineco products in 7 minutes, in the next launch it runs out in 3 days. Within 5 months, Tineco has become a Top 5 Brands in the vacuum cleaners sector
Now
Tineco still grow and operating until now
Tineco's Product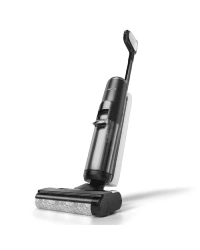 Tineco
Floor One S5
Combo
Wet & Dry Vacuum Cleaner that have Bigger Tanks, Edge Cleaning, Upgraded Display.
FLOOR ONE S3 can detect wet and dry messes on indoor sealed floors.
Tineco
Pure One S12 Pro EX
Perfect for getting cleaning done efficiently and effectively.
Why We Choose to be a Part of Mazuta

Have a Good Track Record
The track record of a dealer can be seen through the forum
buying and selling, communities, marketplaces, and so on.

After Sales Service
It is very important to maintain relationships with customers.
It doesn't just end after the transaction, but is a long term
relationship that must be maintained properly.

Quick and Responsive
Alert and responsive indicates that the distributor
serious and professional in cooperating with the company.

Consistency
Distributors have consistency in supplying products. To prevent
cases where the dealer is unable supply goods smoothly.
More Than a Supplier, A Partner

No Matter where your brands take you. Mazuta group by your side. We are comitted to building long-term and trusting partnerships.
If you are the owner/principal of the brand who are interested in becomming a distribution partner of mazuta we would like to talk to you!
Contact Us