To empower and inspire you to live a more convenient, connected lifestyle, we design intelligent robotic solutions that seamlessly integrate into your everyday life, so you have more time to do what you love.
Ecovacs Milestone
2014
Ecovacs is one of the leading brands in the field of robotic vacuum cleaners, and was previously brought to Indonesia by one of the The biggest home & living store retailer in Indonesia. However, after 2 years this collaboration has not yielded results, because in terms of products that are only on display retail without branding, it will not touch the hearts of the people.
2016
After Ecovacs failed to cooperate with the giant retailer, ecovacs tried to cooperate with one of the biggest gadgets & hobby stores in Indonesia, again in just 2 years the cooperation failed. the audience is right, but the execution is not in line with the target.
2018
Finally, the Mazuta group got the opportunity to introduce Ecovacs to the Indonesian people again, here, we learn from the mistakes of the two previous pioneers, namely 'back to the core' & 'know your audience'. We study the audience from Ecovacs, and continue to innovate with various online and offline marketing strategies.
2019
Ecovacs won the Best Vacuum Cleaner position at Shopee in 2019
Now
Ecovacs is still part of Mazuta Until Now
Ecovacs's Product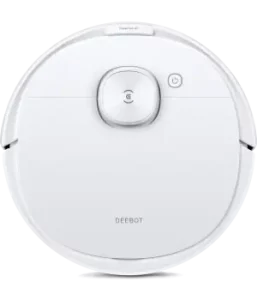 Deebot N8 Pro is the most cost-effective RVC ever equipped with the latest TrueDetect 3Dl
ECOVACS autonomous robot air purifiers are 25% more efficient than stationary purifiers.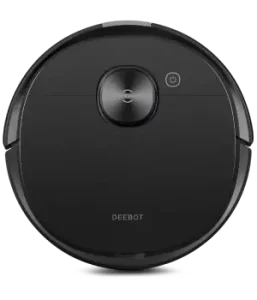 Deebot T8 Ecovacs With innovative and upgraded AIVI™ technology
Founded in 2017, CV Bima Tek Indonesia focus on distributing cutting edge technology at the most affordable price for our customers by market efficiency. ECOVACS is singularly focused on making daily lives easier and more efficient with intelligent and connected home service robotics.
Why We Choose to be a Part of Mazuta

Have a Good Track Record
The track record of a dealer can be seen through the forum
buying and selling, communities, marketplaces, and so on.

After Sales Service
It is very important to maintain relationships with customers.
It doesn't just end after the transaction, but is a long term
relationship that must be maintained properly.

Quick and Responsive
Alert and responsive indicates that the distributor
serious and professional in cooperating with the company.

Consistency
Distributors have consistency in supplying products. To prevent
cases where the dealer is unable supply goods smoothly.
More Than a Supplier, A Partner

No Matter where your brands take you. Mazuta group by your side. We are comitted to building long-term and trusting partnerships.
If you are the owner/principal of the brand who are interested in becomming a distribution partner of mazuta we would like to talk to you!
Contact Us