Boboduck integrates global resources, integrates R&D, production
and sales, and controls product quality from the source. Adhering to the concept of "decent parenting, not so expensive", to create a beautiful mother and child experience for families around the world.
Boboduck Milestone
2020
Starting from the personal experience of the founder of Aristia, when she became a mother, the choice of baby appliances was overwhelming and confusing. good quality but expensive prices, while the use of baby appliances is usually not too long as our baby grows and develops. Aristia is trying to find affordable brands with good quality, but these are very hard to find in Indonesia, Starting from this "problem", Aristia feels, there must be many mothers out there who want to give the best, but not with a budget that is too expensive. This is where Aristia started looking for brands in China with good quality and affordable prices.
Background Boboduck was previously a baby appliances factory that has produced leading international brands, that's where the Mazuta group believes, that the product standards from boboduck need not be doubted. And with a factory background, the price offered to the public can be lower than other brands. With the value of "great quality with reasonable budget" we believe boboduck is the right choice for every mother in Indonesia.
Now
Boboduck is still part of Mazuta Until Now
Boboduck's Product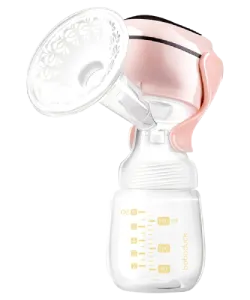 Portable
Breast Pump
(4-Level)
Portable Electric Breast Pump that is easy to carry and use anywhere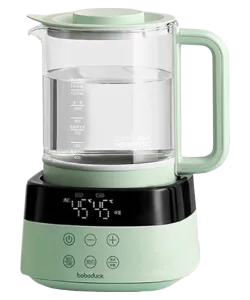 Baby Thermos with the advantage of producing purer water for babies.
Mercury-free, high-performance UV LED sterilizer for babies.
Every boboduck product makes people feel at ease, saves energy and money, and allows mohers to enjoy life better. Present to meet the needs of equipment affordable and quality mothers and babies. Adopt a concept "Better Parenting for All with Affordable Price", to create experiences fun parenting or mom & baby anytime and anywhere.
Why We Choose to be a Part of Mazuta

Have a Good Track Record
The track record of a dealer can be seen through the forum
buying and selling, communities, marketplaces, and so on.

After Sales Service
It is very important to maintain relationships with customers.
It doesn't just end after the transaction, but is a long term
relationship that must be maintained properly.

Quick and Responsive
Alert and responsive indicates that the distributor
serious and professional in cooperating with the company.

Consistency
Distributors have consistency in supplying products. To prevent
cases where the dealer is unable supply goods smoothly.
More Than a Supplier, A Partner

No Matter where your brands take you. Mazuta group by your side. We are comitted to building long-term and trusting partnerships.
If you are the owner/principal of the brand who are interested in becomming a distribution partner of mazuta we would like to talk to you!
Contact Us